choose colors that fit your style and your outdoor space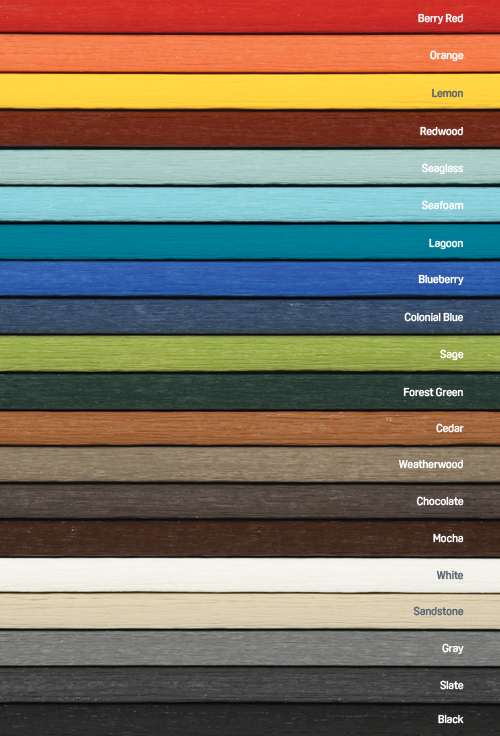 Nothing captures your personal style like the perfect color. That's why Breezesta offers the largest color selection of recycled poly lumber outdoor furniture in the industry. Whether you go neutral or bold, our rich colors let you coordinate your outdoor furnishings and allow you to express your personal style. PLEASE NOTE - NEW COLORS LAGOON AND SEAGLASS WILL BE AVAILABLE JANUARY 2020
choose from a variety of 20 earthy, tropical, and primary colors — and every one of them "green"
Breezesta offers the most extensive mix-and-match color combinations of any outdoor polywood furniture manufacturer and we also stand by the integrity of our colors:
Mix and Match Colors for a Customer Perfect Match
how to order custom multi-color items*
Start customizing your perfect outdoor furniture today with three easy steps:
1. Select your item.
2. Choose your frame color.
3. Choose your seat/back slats color.
*Not available on Breezesta Basics furniture items.