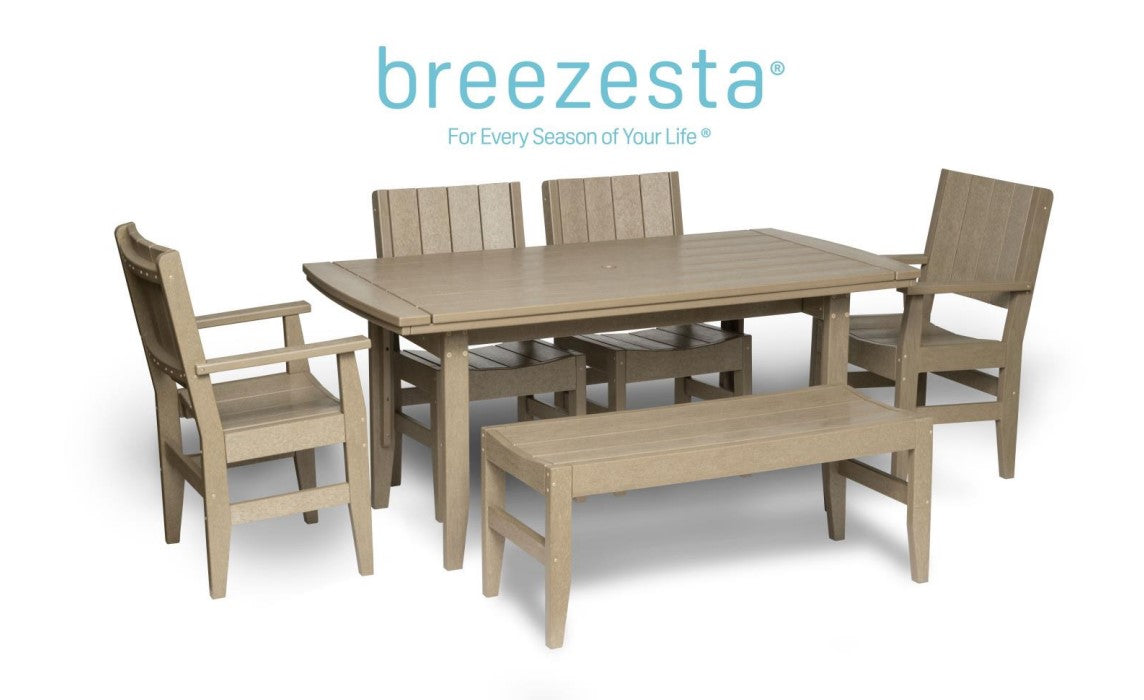 Chill Dining Collection

Our fastest growing collection has now added dining. Finally, a
stylish, modern, and slim table is available in poly. The dining
set perfectly complements the Chill cushion-less deep
seating. Both bench and chair seats are
ergonomically contoured as are the chair backs.


Atlantis Collection - Available NOW!
In the full shellback style that everyone loves, the Atlantis
Collection includes a traditional adirondack, an upright
adirondack, and a single and double glider. Each piece has a
broad, high-back and like all Breezesta adirondacks is made to fit every body.
Our upright chairs are designed to be easier to sit down and get
out of, thus better suited for multi-generational use, pleasing all members of the family. They are styled like an adirondack, but more practical for dining or snacking around a fire table or other conversation table.